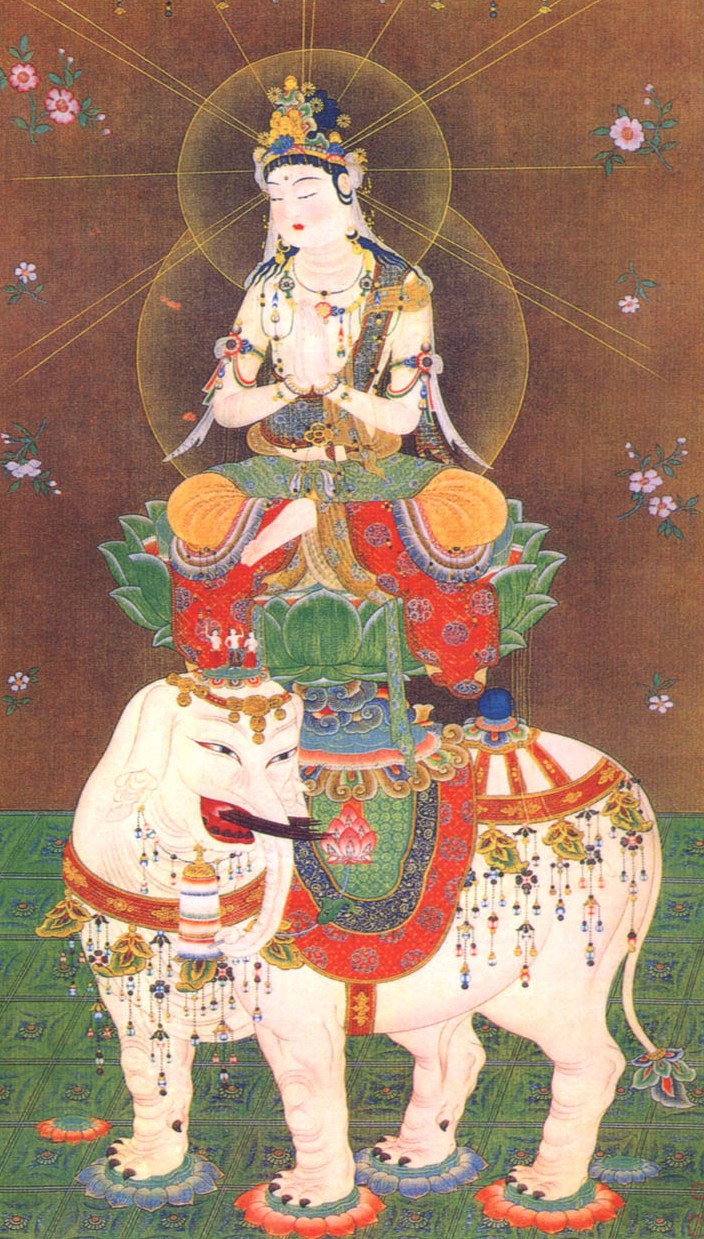 "The Bodhisattva Universal Virtue ( Samantabhadra ) is boundless in the size of his body, boundless in the sound of his voice, and boundless in the form of his image.....
Desiring to come to this world, he makes use of his liberated transcendent powers ..... appearing transformed as mounted on a white elephant....
( On it ), Samantabhadra sits cross-legged. His body, pure as a white jewel, radiates fifty rays of fifty different colours.... from the pores of his body he emits rays of light, and innumerable transformed buddhas are at the ends of the rays, accompanied by the transformed bodhisattvas as their retinue....."
[ The Sutra of Meditation on the Bodhisattva Samantabhadra - Kosei Publishing, Tokyo. ]

"Namo Pu Xian Wang Pu Sa"